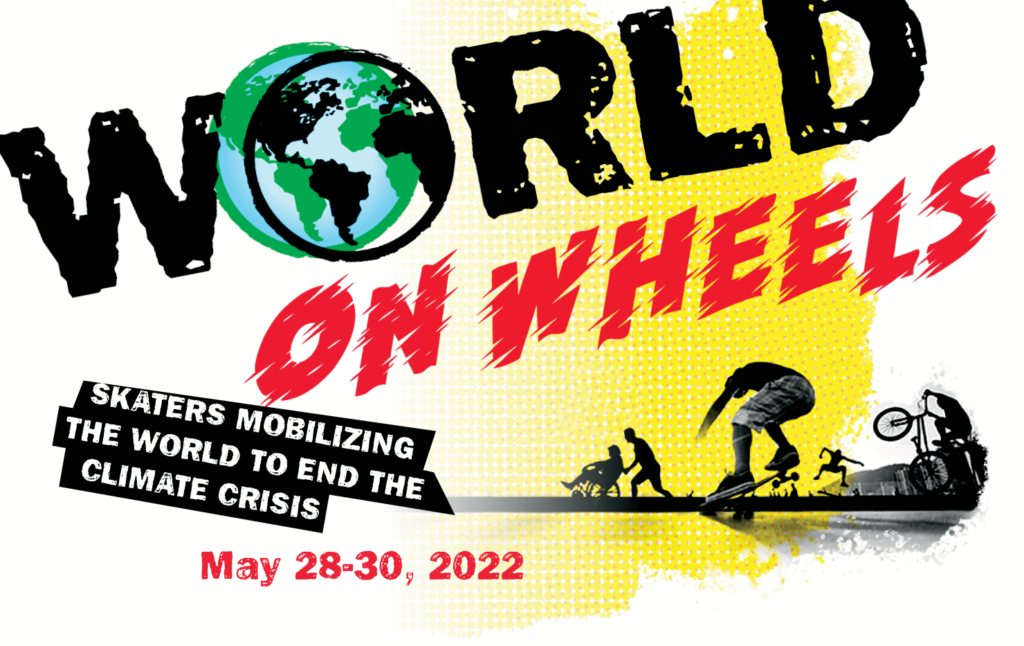 IN CITIES ACROSS THE GLOBE, SKATERS, LONGBOARDERS, BIKERS AND BLADERS WILL TAKE TO THE STREETS TO MOBILIZE THE WORLD TO END THE CLIMATE CRISIS.
SKATERS COMING TOGETHER in cities around the world to SPEAK THE TRUTH that if enough of us take the right actions, WE HAVE THE POWER to bridge the gap between where we're headed and where we need to be to end the crisis in time. A game-changer for our planet and our future.
SKATERS CHANGING THE WORLD!
SKATERS CHANGING THE WORLD!
Sign up for updates, happenings, and action invites
ABOUT US: WORLD ON WHEELS is presented by 2030 OR BUST, the movement empowering individuals to end the climate crisis. We shake people from the illusion that the power to end the crisis lies with the government, the UN or some other institution, and rally humanity around this decade as our make-it-or-break-it window to bridge the critical 2030 emissions gap.