Madrollers Club Philippines Branch will joining
World on Wheels
Instagram: @madrollers.ph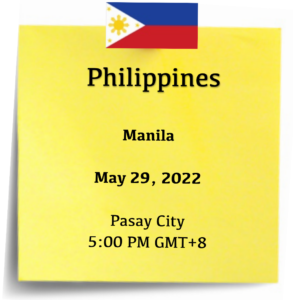 In collaboration and support of the 2030 or Bust movement, Madrollers Club in Philippines will gather as many skaters as possible to join the World on Wheels international movement, and all skaters will all unify the message of sustainability by
TAKING ACTION like:
Urban Skating Session with as many skaters for a duration of 2-3 Hours
Download the 2030 or Bust application, and register on the website https://2030orbust.org/
Wearing the unified t-shirt with the World on Wheels logo and tagline
Wearing the unified t-shirt with the World on Wheels logo and tagline
Bringing steel water bottles instead of plastic water bottles
Participating in the Media Plan (Below) Proposed to all cities
Media Plan Proposal: LET'S GO VIRAL!
The media proposed below is an open invitation to all participating cities in World on Wheels, with hopes of unify the image on social media and help get this event go viral in the world!
Here are several ideas and notes to unify a social media image for the event and help make it go VIRAL.
Amongst a great deal of footage that each team will take of their event, we want 1 short video with the suggested common elements below shared from each team:CanadaaCanasaaas
Instagram, Facebook or Tiktok
Style (Post, IGTV, Reel, Story)
Instagram Reel OR TikTok Reel
A reel is a 15-sec multi-clip video with audio & effect
15 secs video OR compilation of shorter clips adding up to 15 secs to create the reel
The script will be open for each team to be creative with, but to have some
sort of unification:
2 seconds intro and a 5 seconds outro to the reel.
2 Seconds Intro Proposal: The shot starts with a close-up on the logo on the
shirt, then zoom out on a featured skater
5 Seconds Outro Proposal: Whatever it is; Make it look great!
Portrait mode
Day time when shooting preferrable
One unified track of music → suggested below
Share on each social media
Caption can have a common slogan for the event
Mention other skating accounts/tags/hashtags