Ordinary people do not typically see themselves as having any power in the face of the climate crisis. Most people see climate change as too complex, too big, something "out there" for governments or institutions to deal with and resolve, something we can get to later, all of which leaves people in a trance of hope, denial, best efforts, gestures and business as usual.
The 2030 or Bust team are just that–ordinary people who have said, "This is Mine."
To wake people from that trance is the job of 2030 or Bust; to bring the reality of ending the crisis into the global consciousness and with it, the power for people everywhere to step up and make the critical difference.  We are not on track to end the crisis in time, and the next 10 years is our critical window of opportunity in which to radically reverse the emissions trend if we are to get on track.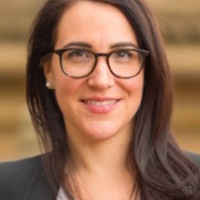 Laura is Executive Director and Chaiman of the Board of the 2° Investing Initiative. Prior to that she was Executive Manager of the UN's Deep Decarbonization Pathways Project at Sustainable Development Solutions Network (a Global Initiative for the UN) and former lead author of the Emissions Gap Report. She was also Lead Economist at the ClimateWorks Foundation. She has PhD in Energy Studies from the University of Padova (Italy).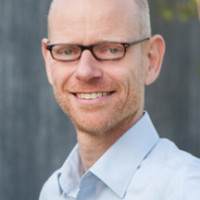 Prof. Dr. Niklas Höhne is a founding partner of NewClimate Institute. He is also Special Professor "mitigation of greenhouse gas emissions" at Wageningen University, The Netherlands. He follows the international climate negotiations since 1995. He led numerous studies related to the international climate change negotiations and national climate policies, for example several evaluations of countries' performances in climate change. Niklas Höhne is lead author for the IPCC Fourth and Fifth Assessment Report for the chapter on climate policies and international cooperation. He is also lead author of the UNEP Emissions Gap reports 2010 to 2015. He created the Climate Action Tracker that tracks commitments and actions of countries on climate change. Niklas Höhne holds a PhD from the University of Utrecht for his dissertation on "What is next after the Kyoto Protocol – Assessment of options for international climate policy post 2012″. His work on sharing the effort of reducing emissions between countries led to the IPCC statement that developed countries would need to reduce emissions by 25% to 40% in 2020 compared to 1990 to be compatible with limiting global temperature increase to 2°C. Before co-founding NewClimate Institute, Niklas Höhne worked at Ecofys, a leading climate and energy consultancy (2001 to 2014), where he last was Director of Energy and Climate Policy. Previously he was a staff member of the UNFCCC secretariat (1998 to 2001), where he supported the negotiations on various issues, including reporting under the Kyoto Protocol, projections of greenhouse gas emissions, fluorinated greenhouse gases and emissions from international transport.niklas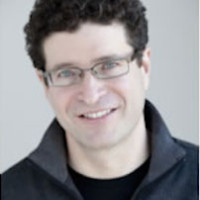 For more than 20 years Allan Cohen has been an interdisciplinary management consultant, entrepreneur, and executive. In addition to his eight years in private practice, Mr. Cohen was a Senior Vice President at ZEFER Corporation (an eBusiness consultancy), a co-founder and Chief Operating Officer of Waite & Company (a successful boutique strategy house), and a Principal and engagement leader at CSC Index (creators of reengineering).
Mr. Cohen earned his MBA at UCLA's Anderson School of Management and his B.S. at Rensselaer Polytechnic Institute. He has been an adjunct faculty member at California State University. He is a Trustee of Cambridge College, and Member of its Executive Committee. He is a member of the Barbados Group, an international think tank focused on the sources of performance. Mr. Cohen is also a member of the Advisory Board of The Vanto Group, a Landmark Education Company. His pro-bono work includes delivery of leadership development, community building, and reconciliation workshops in such diverse places as Belfast, Tel Aviv, and the Mississippi Delta.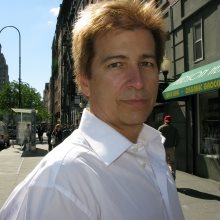 Laughlin Artz
Executive Director
---
For over thirty years, Laughlin Artz has been a successful leader and innovator in an array of seemingly incompatible roles. He is known variously as: a management consultant and transformational educator, a filmmaker and performance artist, an entrepreneur and journalist, and a social and environmental activist.
Across all of these roles, Laughlin brings an unbridled enthusiasm for, and profound commitment to, the possibility that cultural transformation and what he calls "contextual activism" can make a real difference in creating a world that works for everyone.
For the past five years, all of Laughlin's efforts have been focused on one singular commitment: to end the global climate crisis through citizen engagement and collective action. As a pioneer in making the climate crisis and the ending of it accessible to ordinary people, Laughlin has distinguished himself as a recognized world leader and radical change agent, putting the power to solve humanity's most urgent problem in the hands of civil society.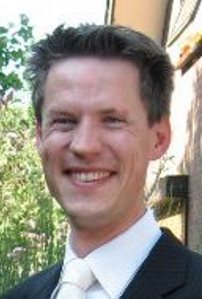 Joep Meijer
Chief Scientist

---
Joep Meijer is a recognized industrial ecologist using life cycle thinking and life cycle assessment to quantify sustainable performance. His consulting firm, The Right Environment, operates on an international scale with local and international players in exploration, processing, manufacturing, construction and policy making. He holds a degree in life sciences from the University of Nijmegen, with a focus on environmental chemistry. He is one of the leading experts on environmental product declarations (EPDs) and implementing Buy Clean policies for state and federal government, focusing on the Federal Highway Administration (FHWA). He is a founding advisory board member of the Texas Electric Transportation Resources Alliance, TxETRA. He is working with the City of Austin to get to NET-ZERO greenhouse gas emissions city-wide by 2040. His personal carbon footprint is negative 17,300 metric tons as opposed to the average US citizen of over 10 metric tons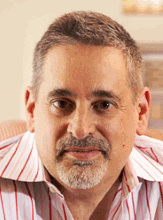 Jeff Bonar, Ph.D.
Chief Technical Officer
---
Jeffrey Bonar works at the cutting edge of delivering human value with advanced software technologies. He combines strong business sense, visionary leadership, deep understanding of advanced technology, and passionate commitment to results. He takes raw technologies and finds practical and effective applications that generate human value. He has delivered sophisticated software systems leveraging mobile software, artificial intelligence, customer relationship management, training, and software tools.
Jeff received his doctorate, specializing in Artificial Intelligence, at the Computer and Information Science department of the University of Massachusetts, Amherst in 1985.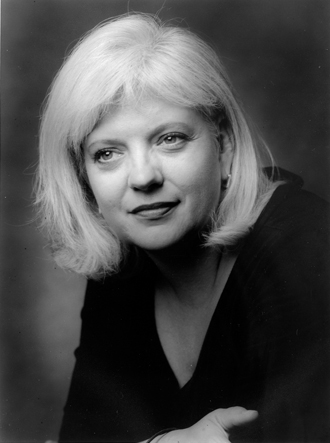 Ann Campbell
Art Director
---
Ann is a pro's pro: a marketing and design mind with an impressive track record of success. A bachelor's degree in graphic design from the University of Cincinnati helped launch Ann's career. While a student, she studied in Switzerland and earned a Vorkurs Certifikat for completing a comprehensive Bauhaus-based curriculum. Before Ann joined us, she had already had over 40 years experience in the fields of marketing and communications as well as over 30 years leading programs in personal and professional training and development.  Ann provides graphic direction for 2030 Or Bust website and collateral.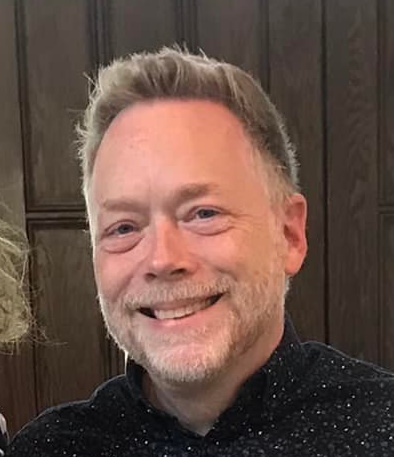 David Wilborn
Information Technology Director
---
David has over 30 years of experience in graphic design, web site design and development, and enterprise level application development and support. He holds a degree in Computer Science from the University of Houston. Additionally he has over 25 years' experience in the field of personal and professional training and development. David manages web design and maintenance as well as IT infrastructure support for 2030 or Bust and Context News.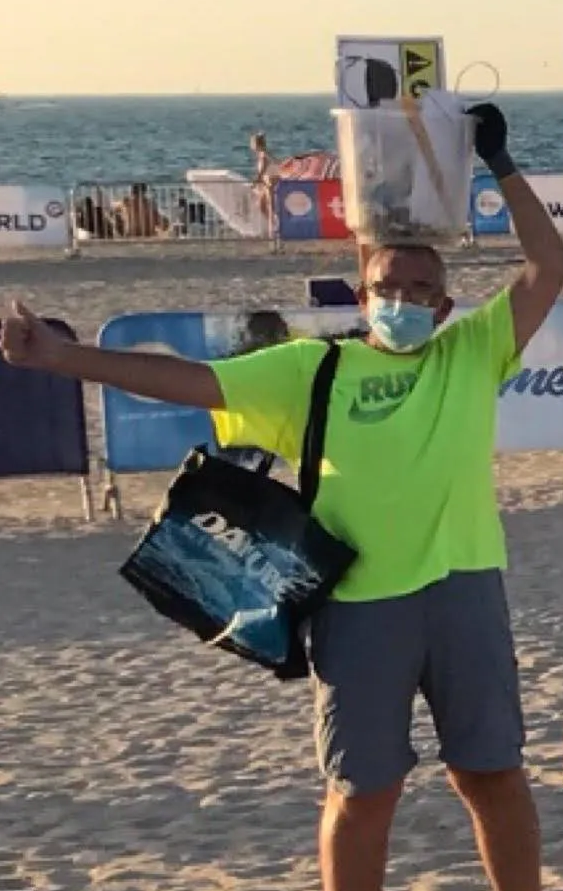 Eddie Bradbrook
World on Wheels Global Ambassador
---
Eddie Bradbrook first raced on roller skates aged 14 at Alexandra Palace Roller Rink, London. Eddie went on to skate internationally and has supported Roller Skating ever since. He has lived in the United Arab Emirates for almost 15 years working as a Sustainable Water/Drainage Engineer and Business Development Manager while promoting Roller Skating in his free time.