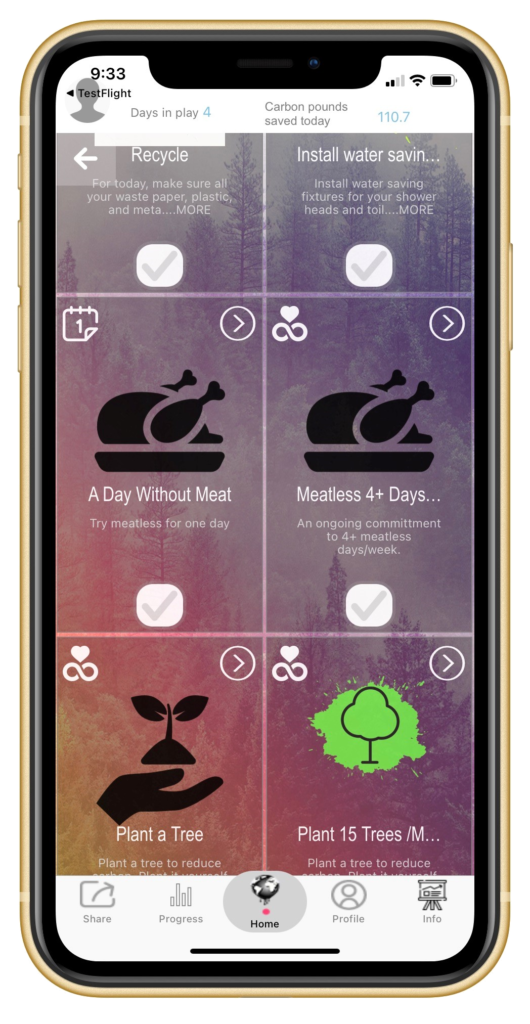 AN APP TO SUPPORT YOUR ACTIONS
The 2030 or Bust app is designed to empower you to get in action ending the climate crisis. 
Install the app by touching here when you read this on your phone
The app is a tool to educate, engage, and empower people to take on carbon-reducing actions in their life. 
We also encourage you to share the app and the carbon-reducing mission with their friends, family, and contacts.